West Coast rapper Ice-T sat down with Allhiphop to talk about an documentary he's producing on former pimp turned writer 'Iceberg Slim'.
Namechecked by rappers from Jay-Z to Ice Cube, Iceberg Slim went was a best-selling author after years of working as a pimp.
The writer, who did time in prison for various offenses, died of liver failure one day before the Los Angeles riots on April 28, 1992.
Ice-T talked about the influence Slim had on him and explained why he didnt apepar in front of the camera
"That's my hero … Let's start right at the beginning. Because if it wasn't no Iceberg Slim, there wouldn't be no Ice-T … I always felt it would be actually sacrilegious to truly try to play the man because we're dealing with an icon … When you play somebody that people know or think they know, it's a dangerous move."
Ice-T later explained that the importance of educating people on Slim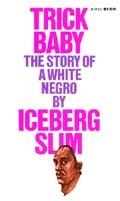 "Iceberg Slim is like Malcolm X. It's a name everybody knows, but no one's learned the history … Also, considering that this man is the number two black author in history behind Alex Haley. And Alex Haley had a m*****f****n' movie. So this is some untold s**t … To me the beauty of Iceberg Slim, what I got from him, was he didn't tell you the A side of the game. He taught you the B side of the game too. And that to me has always been important…So this will be a documentary to show the ups and downs and the back and forth of the game. It's gonna be incredible."
Follow Us On Twitter:
Follow @hiphopchronicle
About the author