*I started writing this at 2am so if my grammar or my spelling is bad, I apologise up top.*
A few hours ago at BAFTA in London, Kanye West held a screening for 40-minute piece, "Runaway".
After members of the industry got into their seats, Mr. West was in the building!
He took to the stage and introduced the film that he directed. The movie was written by Hype Williams.
Kanye said that London was like a second home to him "since Dame brought me out here eight years ago". The artist went on to explain the reason for making this movie.
Since Late Registration, he's always wanted to have what he called a visual reference. Something people can look back to and with the passing of the great Michael Jackson, Kanye feels "convicted" to present art in the proper way.  An extra responsibility to create and make people more inspired.
"Bring real culture to popular culture".
The rapper went on to expand on the above quote and told a captive audience about the art world vs. the commercial world. Creativity is championed in the art world less than the commercial world. Kanye wants to merge that art world culture into the mainstream.
This is apparent in the movie.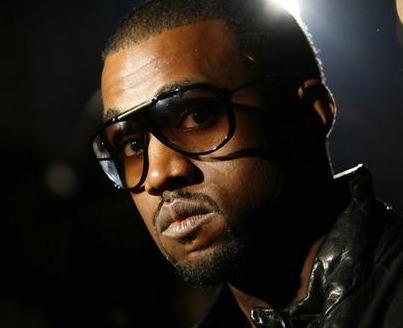 Read the rest after the jump.
*Spoiler Alert*
The Movie
Firstly it has French subtitles.
One of the first images you see is of a determined and running Kanye West. The first voice you hear is of Nicki Minaj who narrates the opening in a British accent.
Kanye driving his fancy sports car is hit when a fireball/comet from the sky hits the ground. From this fireball, we see Selita Ebanks  as The Phoenix. This phoenix is innocent and for me, it represents the art world. Kanye (being the commercial and art world) takes it into his care and teaches it. There's a moment where the phoenix is watching TV and not knowing what it is.
Yeezy's first line, "first rule baby, don't pay attention to what you see in the news". It's almost like he symbolises the merger between the art world and the commercial world.
One thing that really hit me was the distinct colours that are used. Green, Black, White and Red are permanent fixtures in the movie. It really added depth to the cinematography. Ang Lee (director of Crouching Tiger, Hidden Dragon), is also a director who uses colour effective to bring out a scene.
There's an ode to Michael Jackson in the movie with a procession.
The focal point of the movie is the dinner scene. A white table, everyone dressed in white and Kanye arrives with the Phoenix. Someone at the table says "do you know she's a bird?" and Kanye replies that he's never noticed that. My interpretation of that moment is that isn't discriminating. He treated the phoenix like anyone else and artist shouldn't be discriminated against, it should be championed.
Runaway is performed at this point. Kanye playing on a white paino. Ballet dancers dressed in black dance to the music. The ballet dancing is extensive. But the mood changes after a piece of food is brought to the table with similar feathers to that of the phoenix. This in turn scares the bird who is now convinced that in order to return to her world, she must be burnt. After a  night of passion with Kanye, she leaves him and he wakes up to find she's gone.
Bewildered, he tries to find her and we are left with the image that started the piece, him running down a road
One word to describe the movie: Epic.
It's abstract and I think fans will enjoy it. Some may not be able to sit through the ballet part of the movie but it doesn't take away from the artistic effort that's been put into this film. I enjoyed the movie. It will come with the album and will loop from beginning to end. It will be a visual reference point for fans. He's as passionate as I saw him during his album playback for 808's & Heartbreak. It's almost inspiring to see someone still have that much drive.
After the screening, Kanye held a Q&A and then an extended one. Here are some of the moments I captured.
Q&A
Yeezy wants to perform outside the pyramids but they aren't available until April.
He told the audience that he moved to Japan for three weeks before going to Hawaii and working on the album. He said it was a treat to have Q-Tip, Rick Ross, RZA and Pete Rock come down.
For some reason Kanye West seems more relaxed now. He has been through alot. I think spiritually he's in a better place. At times he was passionate (as he always is) but also very funny and witty. He was talking about how he understands the position and platform he has now and he wants to make it count. "I have 80-90 years to do something".
He kept dropping gems and quotables throughout the night.  The following was an example, "Hip Hop is like black semen" – lol. I wasn't quite sure what made him say that.
What I was sure about what Kanye's intent to showcase art in its purest form. He's tired of being discriminated against. He doesn't want to look down at anyone and detests art that does look down on others.
As it was approaching midnight, some people had to go and the rapper wanted to continue so after a brief intermission, the Q&A continued.
Extended Q&A
I took some briefs notes so here they are:
He also spoke on how he came up with "toast to the douche bags". He was in a party in Stockholm and there were two floors of people partying. One had douche bags and the other snobs.
One deep line Kanye said: "you change things by doing things as good as you can".
G.O.O.D. Fridays is an exercise in the power of art.
He talked about being 14 years old sitting outside No I.D.'s house trying to get a drum sample and No I.D. would give him a sample every 3 weeks.
To Yeezy, Power is his first commercial single. He said "Love Lockdown", Jesus Walks and Cant Tell Me Nothing were all singles that went against the norm of what was out at the time. But there's a reason why he made Power his first commercial single. He wanted to give fans what they wanted this time. After what has happened in the past year, he said it was about getting back "into the graces of the world". "This album is giving people what they want".
This was followed by another deep line – "I've been making couches for the music industry, can I know sit in one". He also said that he doesn't like watching the Power video because of the CGI used on the wings of the phoenix.
Christian Dior Flow was created off the back of "So Appalled". Kid Cudi, John Legend, Ryan Leslie were all in the studio. Cudi came up with the guitar riff, played it. "We were rockstars motherfuckers", Kanye said enthusiastically recalling the moment in the studio.
DJ Semtex asked Kanye what took him so long to sign Mos Def. I got the feeling Kanye tried to side-step the question but revealed that Mos Def is 5 tracks into his project.
Rick Ross is an artist Kanye listens to more than his own.
Saving the best quote till last
"The truth will come to light, people are no longer accepting facades".
My Q&A with Mr. West.
My first question to Kanye related to the use of colour in the movie and what was his inspiration behind it. There wasn't one main inspiration behind it but he said if he was 5 years old, that's how he'd draw and colour it in. It wasn't about being sophisticated but just being organic.
In the extended Q&A, I then got another question in, this time about working with Pete Rock,
"Pete Rock man, yeah that was an amazing experience. Just to be next to Pete Rock and the presence and to think about how Reminse (T.R.O.Y.) hit me … To hear Jay's (Jay-Z) voice on a Pete Rock beat with a Reasonable Doubt flow and the shit we are talking about is really really crazy"
Follow Us On Twitter:
Follow @hiphopchronicle
About the author